This post is an authorized reprint of a COPYWRITER'S ROUNDTABLE article published and sent to me on July 3, 2012. Copywriter's Roundtable is owned and managed by John Forde. The article's author is colleague of John Forde and fellow copywriter, Jason Strachen who has done a masterful in job delivering such a powerful piece.
On this eve of our nation's independence, what could be a better celebration than a discourse on honing your own entrepreneurial skills, strategies and business acumen? It is my opinion that the Sales Letter is singly THE most important tool a Web Marketing Entrepreneur can have in his/her toolkit; And a superbly composed sales letter puts you heads and shoulders above your competition. So here we go!
Introduction
Copywriters and article writers are often pre-occupied with the best ways to start an article or sales letter, so it's not uncommon for questions lke, 'what's the perfect opening line?' to recur frequently. While the answer is not "Call me Ishmael", and the opening thought is hardly, "Was your Dad a baker? 'Cause you've got a nice set of buns", the true answer to such a question is, there isn't one. At least not one that's perfect for every situation.
There are some, however, that work a lot more reliably than others. And we're fortunate to have copywriter Jason Strachan show us three of the best ways to start a sales letter. So sit back, relax, and enjoy this free lesson in sales letter writing, titled…
THREE SUREFIRE WAYS TO START ANY SALES LETTER
by Jason Strachan
So…
Why is the start of the direct mail letter so important? Here is the answer in a nutshell: Because when reading begins your target customer will be glaring point-blank into the loaded barrel of your promotion. You are NEVER going to get such a great chance to get her interest again.
So what are you waiting for? When you start your letter or email, or video, go ahead and fire the most powerful, single most seductive message you possibly can! Because the cold truth is, as corny as it may sound, if you don't get her (or him) at hello' you wont get her at all.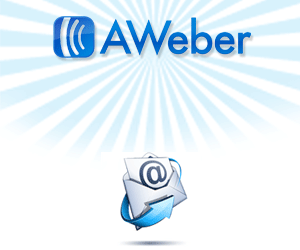 Now In this article I've selected my 3 most tried and tested letter openings that I've used with a lot of success in my career. You could call them my 'old faithfuls.' Because if my life was on the line, and I was in a position where I had to write a letter that worked, or I'd be executed by firing squad, I would use one of these three openings, everytime. So here's the first one…
1. IF YOU'RE LIKE ME
i.e. If you're like me, you spend way too much time in front of your computer…
Now there are two distinct reasons why I like this opening. First: because it is an approach that works for practically ANY market place. And second: because it establishes immediate rapport.
The whole tone of "If you're like me" immediately conjures up the feeling of a trusted friend wrapping her arm around your shoulder to give you a bit of counsel. And it causes your prospect to just drop her guard a little, while she starts to read what you have to say.
Now even though a LOT of marketers have discovered how powerful this opening is and have started using it a lot. It's STILL very effective in the marketplace today. Just as long as its expressed with sincerity. So in other words, don't attempt to write an "If you're like me" opening if you're actually nothing like your customer.
*TIP: Remember what David Ogilvy famously said: 'The customer is NOT a moron – she's your wife'
2. ASK A PROVOCATIVE QUESTION
Okay – here's where we step into some dangerous territory…
You see, a lot of people who attempt to write sales copy understand how to write a question. It's the qualifier 'provocative', that they do not seem to get a handle on. However if you get it right, it works like a charm!
First let me show you how most marketing agencies mess it up.
The way they get it wrong is by opening the letter with a question that has no relevance to your prospect, so they dismiss it straight away. For example: If I open a letter with, 'Do you know the name of the ancient Greek God of sunshine?'
Your response will likely be: A) Are you nuts?' B) 'Who cares?" or worse C) Something's wrong with you, and If I did know the ancient Greek God of sunshine there'd be something wrong with ME."
A provocative question is a question that really triggers some type of dominant emotion inside your target customers. Here are some examples…
Continue reading Three Solid Ways to Start a Sales Letter